Zoom In, Zoom Out
Use summer school to foster technology integration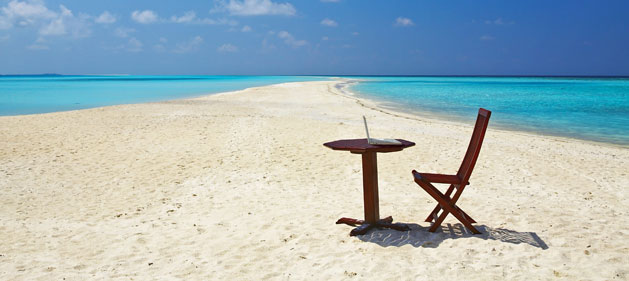 Inside the computer lab at Amelia Earhart Elementary, students are busily working at computers to finish their digital book reports. Headphones on, they are focused on their work. While you can feel the excitement in the room, the only sound is the continuous tapping of fingers on the keyboard.
This isn't taking place in the cold of a Midwestern February, this is happening Miami, Florida, where the ocean breeze and sandy beaches are calling. This isn't a gifted class either; it's a group of struggling readers attending summer school before entering third grade. The students are motivated, and the classroom is buzzing due to an engaging summer school curriculum called Zoom In, Zoom Out.
Time is in short supply and budgets are tight, but the staff in the Instructional Technology department at Miami-Dade County Public Schools found a creative way to foster technology integration. Dr. Sylvia Diaz and her staff responded to a request for proposals for summer school courses with an innovative curriculum that engaged struggling readers and writers, and provided tools and training for the teachers leading the classes.
A recent introduction to digital microscopes provided the spark for Maureen Cooling as she designed the curriculum. Knowing that summer school students are often strong visual learners, she felt imaging tools would provide a great catalyst for students to read stories and complete activities on the topics they encountered while reading. These visual experiences would then help them weave their own stories. Revolving around the books Miss Rumphius and Thunder Cake, this innovative curriculum partnered reading with activities using digital cameras, Google Earth, and ImageBlender.
After reading about Miss Rumphius, for example, students used digital microscopes to explore the growth of radish seeds, learning about plants and their life cycles. Using paper towels and water to "plant" their seeds, students took pictures of the seeds every day with the digital microscopes and then wrote about the seed's growth in their journals.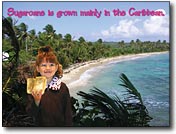 Miss Rumphius's travels and the origin of the spices used in baking the thunder cake provided a connection to locations and cultures around the world, which they visited virtually with Google Earth. Students created personalized postcards and stories from these locations, using ImageBlender to add their photographs, as well as the magnified images of spices they had taken.
The strong technology component also helped to ensure a very high level of attendance. It was rare for students to miss even one day of the summer institute. The teachers loved a summer employment experience where they were both "challenged and interested," shares Julie Tuttle.
Myriam Garcia, a reading teacher at Earhart Elementary, had worked with the instructional technology team in the past and jumped at the opportunity, though she had not taught a summer session in years. "I can't believe they are paying me to do this," she whispered to her principal after one especially successful day.
Myriam's summer school experience provided additional strategies she used to reach her students. Myriam teaches retained students, as well as students who are diagnosed with ADHD and other learning disorders, but have not been formally tested. Having ADHD herself, she knew that these students would not respond to traditional teaching and that lectures would never work.
Both Myriam and her principal, Dr. Hernandez, soon noticed that integrating technology into her reading classroom was directly affecting student success. Because many of her students hadn't been formally tested for learning disabilities, they were required to take the FCAT test along with their peers. Normally, Myriam assesses student understanding through visual projects instead of taking traditional tests, but working with technology had improved their reading so much, many of them passed the FCAT for the first time in their lives.
Myriam also became a technology leader at her school, training and inspiring other staff members with the tools she had learned. After using Share to create a portfolio to document student work during summer school, she applied her new skills to create her own classroom web site. When parents started commenting, other teachers wanted to get involved, so Myriam offered a workshop to interested teachers on creating classroom web sites using Share.
With only one day of professional development, most teachers at Earhart now have their own custom classroom web pages. The program has been so successful in fostering school-to-home communication that when students change grades, their parents are requesting the classroom URL to be sure they can check in with their students' progress. They are also now surprised to find a teacher who does not yet have his or her own classroom web site.
This transformation didn't happen overnight; and certainly not without a lot of time, hard work, professional development, and support. As she developed the curriculum, Maureen tried to create "enough variety that kids would interested, but not so technology-oriented that the new technology users would freak out." She also worked with Julie Tuttle and Sandra Desormeau to design training that would foster successful implementation. Over the course of two days, the participating teachers received petri dishes, digital microscopes, digital cameras, scanners, and software, and explored how these tools could be used to engage students, spark imagination, and support reading and writing goals.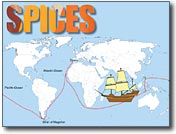 As with all good education, the process was modified and adapted based on experience, changing needs, and available human resources. Many teachers did not have access to the materials during the rest of the school year. So, the following year, Linda Trupia, the Director of Instructional Technology, worked with principals to choose sites where the summer school teachers taught the rest of the year. This helped to ensure that those teacher could apply what they had learned throughout the normal school year.
To expand the potential for integration at the summer school sites, the Instructional Technology Department also provided materials for workshops on the technology tools throughout the year. They developed a Digital Imaging and Critical Thinking for Elementary Teachers workshop delivered by summer school teachers and instructional technology staff. Participants in these workshops learned how to use the digital microscopes and software to make connections to math, science, and literacy with technology, knowing that these tools were ready to use at their schools.
Maureen Cooling was thrilled at how many staff members, in addition to the summer school staff, moved beyond where they thought they could be. "People walked away thinking 'I can do this in my classroom.'"