Take Reading SERIESly
Students investigate the potential of a book's characters, plot and themes and develop a proposal for turning it into a series.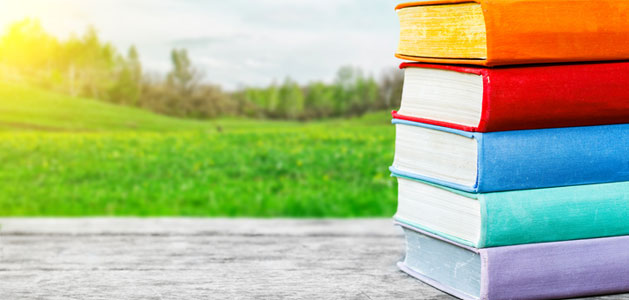 Task
Almost everyone has read a book series. Series are an enjoyable ay to join your favorite character on their next adventure and make it easy to find another title you will enjoy.
Book series aid in comprehension since they give the reader more time to learn about a character and understand the story better. Book series also aid in fluency because readers gain confidence as they predict patterns in speech and behavior.
In this project, students will explore ways writers turn a single title into a series. Using these methods, students will take a stand-alone book and propose how it might be developed into a series.
Engage
Launch this lesson by asking students to name some of their favorite book series. Develop a list where everyone can view it, such as on a white board or anchor chart in your room or digitally using a shared document or mind map. Many students will be able to name series like Harry Potter, The Hunger Games, or The Chronicles of Narnia.
Ask students to think back to a series they have read, or had read to them, when they were younger. For example:
The Magic School Bus — Joanna Cole
If You Give a… (Mouse a Cookie) — Laura Numeroff
Pete the Cat — Eric Litwin
Mercy Watson by Kate DiCamillo
The Magic Tree House by Mary Pope Osborne
Mary Poppins — P.L.Travers
Defenders Track Team — Jason Reynolds
Hazelwood Trilogy — Sharon M. Draper
You might also share examples of books that have been turned into television series, such as Wayside School originally written as a book by Louis Sachar or Big Little Lies originally written by Liane Moriarty. Ask your students to share an example many of their peers have seen and read or have them summarize the book and series for the class.
Challenge students to define what makes a series. As they explain what a series is, in either book or video context, post or record the elements for everyone to see and refer back to. Students might come up with components like:
recurring characters,
same or similar settings,
overarching themes in all works,
cliffhanger endings/unresolved open endings, and
references within each of the titles to events from other titles.
Students will also likely identify that series can work in different ways. Some are sequential, like Harry Potter, and need to be read in order to make sense. Some are non-sequential, like Sherlock Holmes, and you can still get the benefits of reading a series without having to read every title and in order.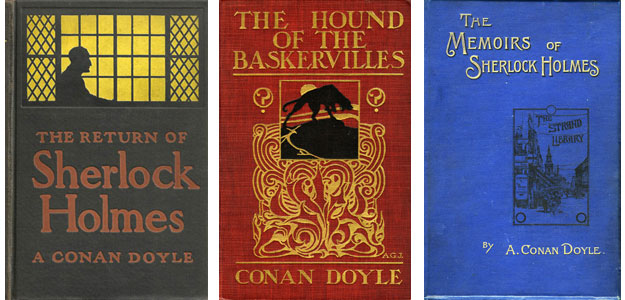 Let students know they will be tasked with choosing an appropriate title and working as a team to develop a proposal for an author, and their publisher, on ways they could transform the title into a series.
Start by brainstorming favorite titles as a whole class. Have students list titles at their current reading level, as well as books they read, or were read to, when they were younger.
Choose one of the titles from the list and work together as a class to come up with ideas for how it might be transformed into a series and why. Discuss as a group, building on ideas presented.
Explore the ideas you have developed as a group. What makes the ideas solid for their use as a series? Work together to identify key traits and components to guide the work of student teams.
Create
Ask students to review the list of titles and choose one that both interests them and has potential to be developed into a series. Have students form teams with other students who have chosen the same title. It isn't likely this will work for everyone, so encourage students to compromise and join other teams or form new ones as they negotiate with other students.
If you do not think team composition will lend itself to success, form teams first and have the group choose a title to explore. Let students know in advance that you may change the groups around if you find some of the grouping are hindering their success.
Once students have chosen a title, they need to start brainstorming ways it might be expanded into a series using the same characters and similar settings or plot lines.
While it would be helpful if all students have read the story, this is not essential. Most publishers have pages dedicated to a book title that introduces the main characters and provides a plot summary. Many of these pages even include an excerpt from the book. If students are creating a series from a picture book, see if you can secure a copy from your site's library media specialist or borrow from a local library or elementary school.
Once students have developed their ideas, they should decide how they want to publish or share them. For example, teams could:
Write a letter to an author outlining their ideas in a friendly-letter format,
Submit a proposal to a publisher in essay format,
Develop a series of storyboards showcasing the series in print or even tv series form, or
Design a movie-style trailer for the next title in the series or the entire series itself.
Regardless of the format they choose, students should include a summary of the major plot and characters that would be the thrust of the series, along with reasons and examples (evidence) from the text that show why their ideas are justified.
Share
If you have a local author in your community, invite them to listen to student proposals and ask them to evaluate. Your site librarian or media specialist would also be able to offer insight as both an evaluator and process coach.
Have students present their series proposals to students in another class. Host a debate at the end to see which titles everyone would like to see made into a series.
Use Exit Tickets or digital survey tools to poll participants on their favorite series proposals. Include an opportunity for them to share additional ideas, feedback, and suggestions.
Share the data with students and analyze participant responses to further refine and imagine the potential for each idea and effectiveness of the proposal. Have students craft written or oral self-reflections on what they learned from the data.
While you aren't likely to hear back quickly, send student proposals in all formats to both authors and publishers of the respective title.
Assessment
This lesson focuses the students in the writer's craft of developing characters who can carry reader fascination beyond a single work and imagining the plot for the next title, or titles, in a series. Assessment is based on how well-grounded students' ideas and judgments are based on close reading of text and the text details students use as the basis for their proposals.
Evaluate each team's observations after the initial close reading; identifying misconceptions, observing how students challenge team member's thinking, and listening to how well each team member backs up their ideas and arguments with evidence from the text. Student's individual paragraphs provide a learning artifact that you can evaluate for close reading, critical thinking based on text and digital evidence, collaboration and writing craft.
If you shared data from a presentation audience poll, evaluate student contributions to discussion and their written self-reflections.
Resources
International Literacy Association - The Power of Series Books for Struggling Readers
Educational Leadership - The Skill, Will, and Thrill of Reading Comprehension
Books by Fisher & Frey - Collected works including literacy and instruction
Now Novel - How to write a series
Imagination Soup - How Predictable Book Series Benefit Beginning Readers
Standards
Common Core Anchor Standards for English Language Arts - Grade 4-10
Writing Standards
Text Type and Purpose
2. Write informative/explanatory texts to examine and convey complex ideas and information clearly and accurately through the effective selection, organization, and analysis of content.
Research to Build and Present Knowledge
7. Conduct short as well as more sustained research projects based on focused questions, demonstrating understanding of the subject under investigation.
Speaking and Listening Standards
Presentation of Knowledge and Ideas
5. Make strategic use of digital media and visual displays of data to express information and enhance understanding of presentations.
Reading Standards
Key Ideas and Details
1. Read closely to determine what the text says explicitly and to make logical inferences from it; cite specific textual evidence when writing or speaking to support conclusions drawn from the text.
2. Determine central ideas or themes of a text and analyze their development; summarize the key supporting details and ideas.
ISTE Standards for Students 2016:
3. Knowledge Constructor
Students critically curate a variety of resources using digital tools to construct knowledge, produce creative artifacts and make meaningful learning experiences for themselves and others. Students:
b. evaluate the accuracy, perspective, credibility and relevance of information, media, data or other resources.