Grow Your Teaching by Presenting
How sharing your ideas and teaching journey builds your capacity as an educator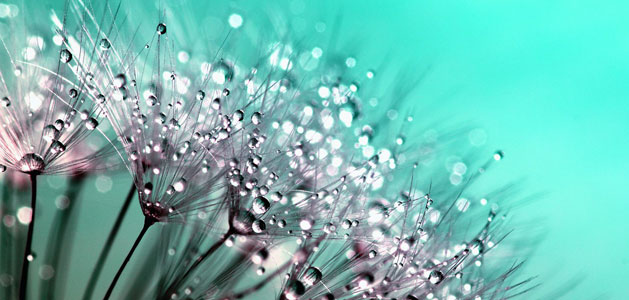 If you have never shared the work you do in the classroom at an educational conference, you should.
Even if you only have a couple of years of teaching experience, you have undoubtedly tried many things that didn't work and found a groove that gets you through the work of instructional design, managing a classroom, and inspiring learners.
Sharing your expertise means your ideas and efforts go beyond improving learning for your students. Your work with students is invaluable, but sharing it means that work benefits not only the students in your classes, but students in other classes too.
Presenting your unique ideas and classroom story also helps you become a better teacher. Yes, you read that correctly. Presenting is not just about getting your name out there, finding a new job or making education better for all students; it's also about building your own professional capacity as a teacher.
The process of writing a proposal, developing presentation materials, and sharing your work through a formal presentation deepens your instructional capacity. Here's how.
1. Putting together a proposal
The simple act of submitting a proposal, even if it does not get accepted, provides opportunities for professional growth.
The submission process helps you focus your ideas. Effective presentations make three things clear for the audience:
Why is something a good idea — through research and student benefit examples
What made it work — the effort involved to make it a success
How it can be replicated — key ideas and actions needed to translate in new situations
Crafting a presentation proposal helps you clarify these for yourself and provides you with additional insight and guidelines you can use as you design future instruction.
Determining the title and description kicks off the submission process and inevitably helps you choose the right voice, word choice and organization for your ideas. The key terms you choose can help you identify additional relevant research through online and social media searches, connecting you further to experts and new ideas and strategies.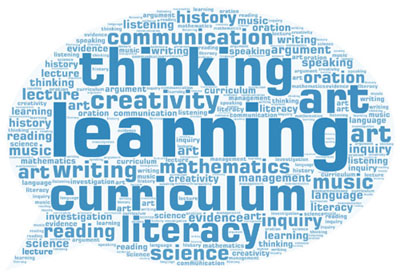 Having to connect a presentation to standards, not only benefits others, but helps you hone in and connect your message to expanded educational and global goals.
2. Preparing presentation materials
Putting words and ideas in order on slides helps you refine your story. As you clarify your ideas for the presentation, this will translate into more effective communication and discussions with your students as well as more clear and concise communication with families and the community.
Developing the visuals for a presentation also helps you better determine what is important and worthy in the work. The images you use to help others see and visualize what success looks like, will help you better envision and evaluate success in your own classroom.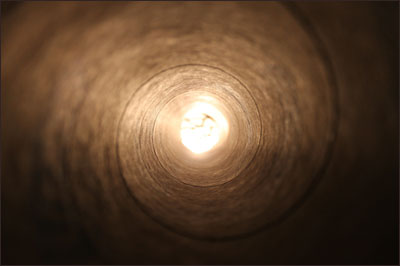 Participants always appreciate access to materials that will help them replicate the process with their students. While print handouts are no longer the norm, providing printable versions of graphic organizers and thinking routines removes one more barrier, or hurdle, to implementation.
I often follow-up a presentation by writing it up as an online article or blog post to further share my ideas. Sometimes I develop the article at the same time I am organizing my presentation ideas; essentially writing the script as I develop my slides to further help me clarify and more clearly communicate.
You can also share links to project summaries in print or video form, as well as examples of high-quality student work participants can use to inspire their learners and kick off their own projects.
Many conferences ask you to submit resources as part of the proposal. Having these in place when you submit, not only makes your proposal stronger, it demonstrates that you have a plan in place, not just to share your ideas and story, but to help other educators replicate your ideas and grow their capacity.
If you don't have these materials ready to include with your conference submission, most conferences let you add them as time gets closer. After all, the point of the conference is to make positive change in education and sharing your resources in the online/digital conference program is another way to make that happen.
3. Presenting at the conference
The actual public speaking, whether on-stage, in front of a room, or looking at your camera, helps you find your voice. So many educators have great ideas but are nervous about speaking in public or are uncertain about their ideas. The essential practice of presenting orally builds your confidence and strengthens your vision, making it easier to share your ideas and expertise in the future.
While you are technically there to present, speaking at a conference provides additional opportunities to listen. If you are presenting at a face-to-face conference, you have a new opportunity to learn from the other presenters you visit and attendees you meet.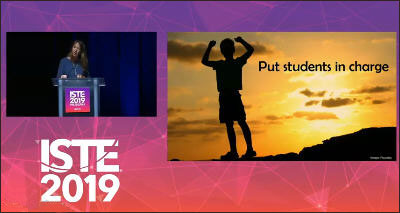 If you are presenting face-to-face or online, most participants expect an opportunity to ask questions. If you are giving a lecture-style presentation, be sure to save time at the end for questions. If your presentation is online, encourage participants to ask questions in the chat during the presentation. Find a partner who can help you monitor the chat to answer some of the questions as you are talking as well as identify the best ones for you to answer for the entire group.
Be sure to include a URL, or QR code, to online resources for your session on your presentation slides. You will also want to share your social media account information so that participants can follow you on Twitter, Instagram, or other social networks.
Schedule posts through your social media accounts that will go out during your presentation. This makes it easy to share links to your resources, highlights, and quotes. Include the conference hashtag, so those monitoring the conference stream can learn from you even if they aren't in your presentation or even attending the conference. If your ideas and resources are good, participants will repost and follow your account.
When your presentation is finished, explore the feeds of people who followed you for ideas that interest you and follow them back to grow your own PLN (personal learning network). Now, when you return to the classroom, you have additional ideas and voices to support and strengthen your personal and professional growth.
Don't delay, present today!
Presenting your ideas and your work as an educator helps you find your voice, get exposed to new ideas, and expand your professional learning network (PLN). This process also helps you meet a range of ISTE Standards for Educators, like:
1.b. Learner - Pursue professional interests by creating and actively participating in local and global learning networks.
2.c. Leader - Model for colleagues the identification, exploration, evaluation, curation and adoption of new digital resources and tools for learning.
3.a. Citizen - Create experiences for learners to make positive, socially responsible contributions and exhibit empathetic behavior online that build relationships and community.
4. Collaborator - Educators dedicate time to collaborate with both colleagues and students to improve practice, discover and share resources and ideas, and solve problems.
From submitting a proposal, to presenting, to reconnecting with the PLC you have built, the entire process provides endless possibilities for reflection. Reflecting on our experience helps you identify what is important and provides specific ideas to direct your work and grow into an even better educator.