Teaching Across the Curriculum with a Race Around the World
Students compete in a digital race around the world and develop videos about locations explored during the race.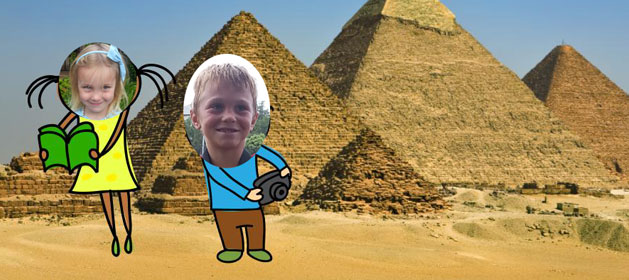 In my 4th grade digital classroom, each student has access to a netbook they can use during school. I like to teach across the curriculum, so I work to develop lessons that include reading, writing, science, and social studies. For a recent project with a 21st century feel, I grouped students into teams of two for a digital race around the world.
The entire class kicks off the race by using Google Earth to locate our school and marking it with a pin, learning necessary skills in the context of the project. Then, students are given a sheet of clues and the race is on! Each team must figure out the location of each stop and mark it with the appropriate colored pin and number.
I design clues to encompass a range of geographic features. The stops in the race include capitals or major cities, famous landmarks like the Taj Mahal and Stonehenge, as well as land formations like rivers, archipelagos, and mountains.
For each stop, the teams build informational text skills as they research facts about the location using Encyclopedia Britannica online. Once students have posted these facts to our class Moodle site (and let me know they are there), they can move on to the next clue.
At the end of each day, I post the location of each team on our class blog, allowing parents to keep track of the teams during the race. Family members can post comments on the blog asking questions or offering encouragement to the racers.
As each team crosses the finish line (this year we had 90 stops!), they get to choose which leg of the race they would like to explore more. I wanted the student work to be more than a poster board about a country, so students are tasked with sharing more about a location by creating a video podcast.
Each team uses Frames, installed on the netbooks, to make a video podcast about one of the stops. They continue to build informational text skills as they research using materials in the library, online, and information posted on the project Moodle site. Videos must include the name of the location, number of the stop, and at least three facts they think will make others want to learn more.
Students also work to collect and create beautiful, representative images for their podcasts using pictures from the Photos library in Frames, Pics4Learning.com, and Encyclopedia Britannica online. They are required to give appropriate credit for the pictures they use.
I also ask that teams include pictures of themselves in the podcast. I make my digital camera available to them and they take turns using my teacher copy of ImageBlender to modify them.
Once the teams have made all the content for their video podcast, they edit and revise their work and ask two of their peers to check their work. Once their work has been edited, they are allowed to find music to go with their podcast. Our school district has a subscription to AmericanMusicCo.com, which allows us include music even in projects we intend to post online.
When the video podcasts are complete, I post them to our class blog for everyone to enjoy.
My students always love this project and I never have discipline problems because they are all so engaged and focused! My principal also loves it because parents keep sharing how much their kids enjoy it and learn from it.
I also love that students gain a sense of ownership of the locations they both "visit" and explore further. When they see one of their sites on the news or TV, they know something about it and feel like they were really there!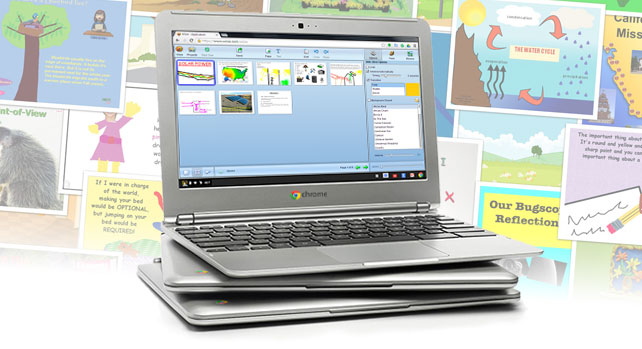 Getting Chromebooks?
Stay creative with Wixie!