Promote 21st century skills
An interview with Ken Kay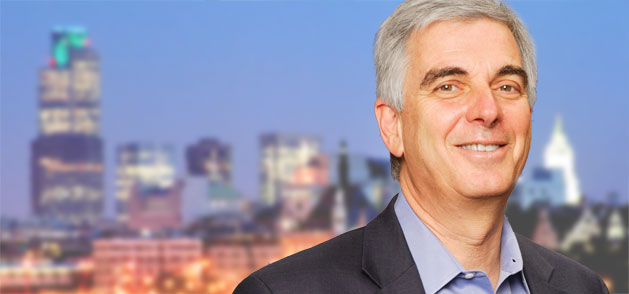 Ken Kay is the President of the Partnership for 21st Century Skills, an organization that brings together the business community, education leaders, and policymakers to ensure every child's success as citizens and workers in the 21st century. Ken has also served as executive director of the CEO Forum on Education and Technology and led the development of the STaR Chart, a resource used by schools and communities to help gauge how well technology is being integrated into the educational process.
What path brought you to this point in your career?
When I was in high school, I became the first student representative to my school board. After law school, I spent eight years working for the U.S. House and Senate developing public policy. I spent the last two of those years as the Legislative Director for Senator Max Baucus working on economic development issues in Montana and U.S. competitiveness. I was fortunate to also be involved in initiatives on research and development as well as using the Internet in education.
I have spent the last 25 years facilitating and leading coalitions between the business and education communities, working to create a vision of education that develops more productive, creative US citizens and a better-equipped workforce. We work together to try to determine what skills students will need to be successful in the 21st century world of work and develop ideas to help those in education provide these skills.
Why are 21st century skills important?
The very nature of American culture promotes innovation and creativity. Our parents expect their children to find something they are passionate about and to follow their dreams. This cultural predisposition may have been sufficient for the country in the 1950's, but it may not be enough in an increasingly competitive future. We need to work diligently to maintain our position as global leaders in creative and innovative industries. We need to be as intentional and purposeful about these outcomes as possible!
What is your vision for a 21st century learning environment?
Most people immediately think of buildings when they hear the term learning environment, but we need to consider a combination of physical and virtual environments when determining strategies for improving student learning. We must embrace an expansive notion of learning environments that includes buildings and classes, as well as community environments, virtual environments, and blended environments.
Because of the social benefits of interaction, teamwork, and collaboration, there will continue to be appropriate work done in physical buildings where kids get together socially in classrooms, or in communal spaces before classes, between classes, and after classes. But there is also going to be great learning taking place in online environments, blended learning environments, during internship opportunities, and through service learning opportunities. Some learning opportunities will take place in the physical space of school, while others will occur in the virtual world, and still others outside in the community.
How do you see the Partnership contributing to this dialogue?
One goal of the Partnership is to help people expand their thinking about learning environments beyond the traditional classroom. We try to get communities, educators, administrators, and school boards to think beyond the core curriculum, like math, science, language arts, and social studies, and ask the questions: "What skills must students master by the time they graduate from high school? Do they need to be effective communicators, critical thinkers, globally competent, technologically literate?" If you don't ask or can't answer these questions, you can't decide what the learning environments need to be!
We don't look to answer these questions for districts, but we have found all too often that the questions weren't even being asked. There is no one-size-fits-all solution. It's essential that each district considers these question and starts a conversation. Transformations and reform must be unique to each district, school, or organizational situation. How they answer these questions will have huge implications for learning design for their students.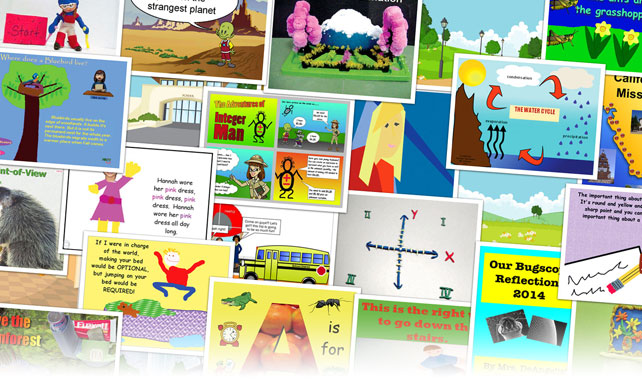 What can your students create?
Advertisement