PBL Requires Purpose
Focus on "why" and "where" to move from projects to PBL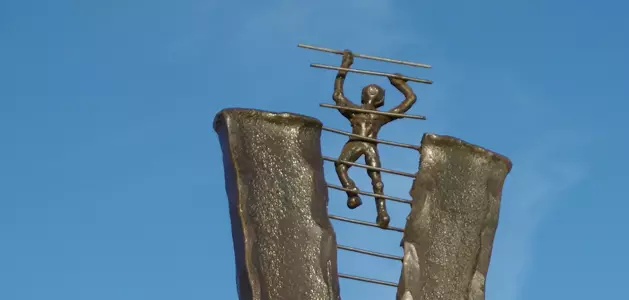 In a project-based approach to learning, students are presented with a real issue or problem and learn content to solve it. This approach engages students in deep thinking about essential content in a way that makes it easy for them to connect what they learn in the classroom to the world beyond it.
Project-based learning differs from project work, which begins with content learning and ends with students creating or performing to demonstrate understanding and mastery. Projects are certainly a powerful instructional approach, but the value of student work and effort is focused on academic goals, not real-world relevance.
A project-based approach asks students to apply knowledge in situations where there is a lot at stake. Because PBL requires students to address real issues and to solve problems important to someone beyond the walls of the classroom; it clearly answers the question, "Why do we have to learn this?"
If we don't make it clear who cares or why students should care, how can we expect them to be motivated to do the hard work necessary to complete the project? To begin making this instructional shift, it is helpful to focus on the purpose of student work.
Not just what, but why
When we take a project or project-based approach to learning, it is easy to focus on the product or artifact students are going to create.
Creating is good, but to maximize impact and move from projects to PBL, the focus of student effort needs to center around the purpose of their work. As you begin thinking about how you might implement project-based learning, consider the purpose using terms like:
inform
inspire
envision
design
connect
promote
persuade
change behavior
prompt action
This doesn't mean students can't create products. The products simply need to be inservice of the purpose.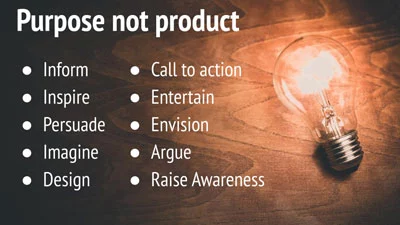 Once the purpose is clear, it is easier for students to determine which product is most useful to create.
Connecting products to purpose
It can be difficult for students to choose the best option, if they aren't familiar with using or making a range of products. Since you are likely going to be doing several projects outside of a PBL unit or implementation, use these opportunities to provide students with a range of experiences in using and creating different products.
You can further prepare students for choosing the right product in the future by taking the time to discuss the effectiveness of each in meeting project goals along the way.
The benefits of problems
Part of effective problem-solving involves determining the type of problem. PBL that starts with a problem or issue can make it easier to both find purpose and help students take action. For example:
If students have determined the problem is a lack of awareness, they need to inform. Students could create a brochure, letter, presentation, comic, video, or even a new mechanism to deliver existing information.


If students have determined the problem is a lack of skills, they can teach or train through a whole group or one-on-one tutoring, a how-to video or a printed manual. Any of these products are viable solutions to the problem.
Consider the where
If it isn't worth showing outside of the classroom, why would students think it is worth doing inside of it?
You find real purpose in situations where there is a lot at stake. To connect with real stakeholders, you could:
Plan a mini-conference or trade show where students share their expertise.
Present student designs and inventions to a panel of industry experts.
Build a website that someone else will use and host.
Develop brochures for a local business or community organization.
Air PSAs on local-access television.
Post biographies and documentaries to public sharing sites for others to use.
Collect, analyze, and publish scientific data.
Host a public forum to raise and debate issues in your community.
Find a real world audience for student work, so that they share their expertise and efforts with people who see the value of their work.
Make purpose a priority
Projects can be engaging to students, but student participation in and compliance with project goals does not mean project work is meaningful to them. If student work is shared with an audience beyond the classroom for a reason that benefits these stakeholders, it is easy for students to see a purpose beyond "because the teacher told me to do it."
Learning with purpose has powerful instructional outcomes beyond simply helping students make connections between school work and life beyond the classroom. Purposeful work helps students build deeper content understanding, along with essential problem-solving, critical thinking skills, and collaborative skills. It develops the leadership, management skills, and agency necessary to successfully meet future challenges, both in and out of school.
Consider the why and the where of student learning to give purpose to the work both you and your learners do.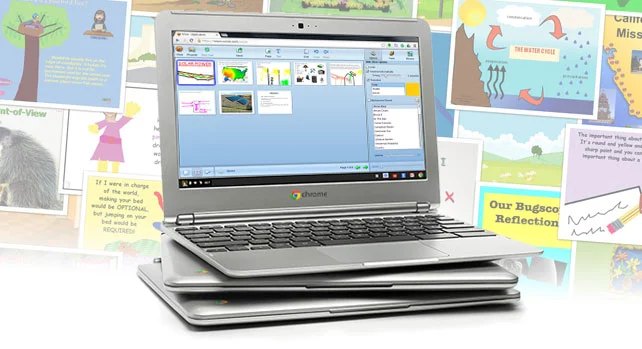 Getting Chromebooks?
Stay creative with Wixie!